Supportive Housing Apartments Ready For Occupants In Bronx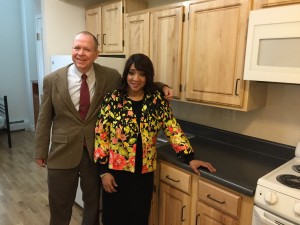 Barrier Free Living's Supportive Housing apartments are ready for occupancy (70 singles units) and the team is accepting applications.
"They city has granted us the temporary certificate of occupancy (TCO) and we hope to start moving residents in in June," says Thomas Obrzut, Program Director at Supportive Housing. "This is an incredible opportunity for people with disabilities who are survivors of domestic violence, as well as veterans and physically disabled people."
The apartment complex offers supportive services such as counseling, occupational therapy and assistance with medical and psychiatric needs. The grand opening is tentatively scheduled for mid-June.
Application info. and eligibility criteria here.