Transitional Housing Program Celebrates Mother's Day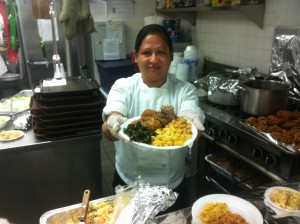 The residents of  BFL's Transitional Housing program, formerly homeless men and women with disabilities, were treated to a sumptuous May Day feast this month. The 24 women of the shelter received special Mother's Day gift bags courtesy of The Body Shop.
BFL's Occupational Therapy team coordinated the event, which included a baking class and cupcake decorating workshop. The Body Shop choose Transitional Housing as the featured charity in it's 'Another For a Mother' drive where customers were encouraged to buy and donate items to shelter programs.