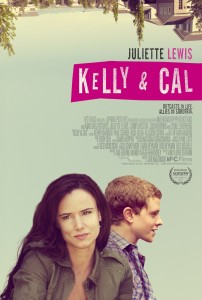 JOIN REEL ABILITIES FOR A SPECIAL SNEAK PREVIEW OF KELLY & CAL
An unlikely friendship between Kelly (Juliette Lewis), a punk-rocker turned suburban mom, and seventeen-year-old Cal, who uses a wheelchair.
Wed, Sep 3, 7 PM The JCC in Manhattan 334 Amsterdam Ave @ 76th St
CLICK HERE FOR FREE TICKETS – http://www.jccmanhattan.org/film?page=cat-content&progid=30777
The film opens Sept. 5 at NYC's IFC Center.
SAVE THE DATE * 7TH ANNUAL REELABILITIES: NY DISABILITIES FILM FESTIVAL * MARCH 12-18, 2015
ReelAbilities: NY Disabilities Film Festival is the largest festival in the country dedicated to promoting awareness and appreciation of the lives, stories and artistic expressions of people with different disabilities.
In venues throughout NY
» Read More